Spotted these markings on Google Earth, just wondering if anyone has any idea if they are natural, or represent something man made?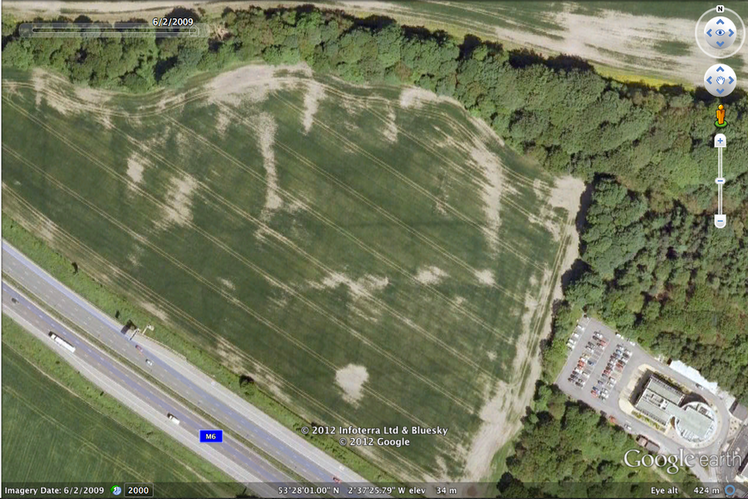 They are North of the M6, just to the west of the Traffic Offices on Rob Lane.
Are there any more interesting field markings around Newton Le Willows?